High Intensity Marketing System Using Google Adwords…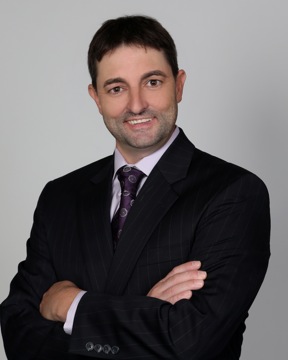 Are you tired of worrying about your business?
Are you sick and tired of feeling trapped?
I want to talk to you about AUTONOMY.
The definition of Autonomy is –
You work when you want
You work with the clients you want
You enjoy the income and wealth you want
You can make that choice – starting today…
My name is Martin Bell and I own Found First.
Listen: I know what you are going through.
This is something I deal with everyday while working with my clients…and we are CRUSHING the local service provider markets competing against the biggest 'chains' and the big box stores price slashing discount wars…
How? – It's not hard because of 1 fact…
THEY OVER PROMISE AND UNDER DELIVER
I know you hear the complaints about 'Big Box' daily –
"They triple charged me"
"The insurance doesn't cover anything"
"I haven't seen or spoken to the same person twice"
"The staff couldn't care less"
And on and on and on – energizer bunny style!
So maybe you're wondering how we position and market the local providers that are our clients?  It's quite simple really…
We position you differently…you don't become a part of the price war EVER…
All you have to do is be the service provider you always wanted to be…
Charge a good fee for your professional help.
YOU DELIVER WHAT YOU PROMISE
Now it's a simple matter of getting you in front of the prospective client FIRST…
Before 'big-box' gets your customers sucked into and sold on a 'discount of the month' plan…
And here's the best part…
HARDLY ANYONE IN YOUR INDUSTRY IS DOING IT PROPERLY!
I now you have heard me say it before – if I repeat myself it's because it's important…
Google is The New Yellow Pages!
And it's not going away anytime soon – nor is it at all likely to change!
Do you want to immediately generate new leads and customers – pre disposed to WANT to do business with you?
You will to be able to…
Target a broad range of markets and services at once
Create your own traffic on a consistent basis
Generate new leads and clients daily
Become so powerful competitors fear you!
Until you master these 4 things you will always be where you are at and losing more and more clients to your competitors.
The Good News is….
I am about to show you one tool responsible for your ongoing business success.
GOOGLE PAY PER CLICK
Maybe you tried a few test ads or got sold into a program on a display network…
Maybe you think it's way too expensive
I'm going to let you in on a little known secret…
It's all about CONVERSIONS…
95% of businesses are getting it wrong and that is a huge benefit to you!
Google charges for 'clicks' based on the relevancy and effectiveness of your ads…
Now I don't want to get too complex – but bear with me for a minute…
By using negative keywords (where you don't want to show) i.e "Worst X Chicago"
And using SPECIFIC keyword strings only – we can improve the percentage of people that click your ad and not your competitors…
What happens is that GOOGLE sees you as more relevant to the search query…
So if provider (a) gets 1 click to his site per 100 impressions (that's the number of people that see the ad)
And YOU get 1 click per 50 impressions –
YOUR TRAFFIC WILL BE HALF THE PRICE!
I'm running a campaign right now where the average bid per keyword is $8.20 a click…
Want to know how much my client is paying a click?
$2.10   …That's 2 dollars and 10 cents!…
They get almost 4 clicks (well OK -.20 cents more!) for the same price as his competition is charged for 1 click…
And it's all because his ad is more relevant and much more enticing to click…
:  He is also a master at being the go-to-guy
:  He delivers a first class experience to his customers
:  His clients call regularly
:  And they will pay near any price to use his business
You get more traffic to your site AND you convert more of that traffic to paying customers…
This traffic is FAST, predictable, repeatable and scalable…
You see this formula I have tweaked specifically for local service business; this Local Internet Marketing Pay Per Click plan is –
Simple
Efficient
No Owner Time is Needed
And it's devastatingly effective.
Here's what you get…
My "done for you" tested local service provider marketing Ads – full account set up – the works
Efficient Optimization of your budget and keyword phrase research weekly
100% done for you – account set up, ad and keyword optimization
Monthly reporting
I have worked with businesses in the biggest markets all over the world, I'm a highly sought after consultant because I have PROVEN time and time again that my advice makes MONEY  – bushels of money for those that implement what I teach…
This isn't some fluff and theory – this is a real world practical business marketing…
Contact us now and start to revolutionize your marketing TODAY!


Found First
28028 Beckendorff Rd
Katy, TX 77493
Want to talk to us about your project? Call us or send us a message!
FoundFirst is a premium lead generation and marketing partner to help you generate more leads and sales.